About
#2017
#Risk
#Advisory
#Development
VB Risk Advisory is a high-quality consultancy party in which pragmatism and quality towards the customer are essential. Furthermore, the consultant's professional and personal development is central to our way of working.
We are a group of young professionals and more experienced consultants with strong quantitative knowledge who solve complex quantitative issues together. The client always has our attention, but the employee's satisfaction is also considered. The development of the consultants is heavily stimulated, with room for relaxation. There is a great team spirit in the workplace due to regular team activities, which is reflected in the happiness and satisfaction of our employees.
VB offers advisory and interim services to banks, asset managers, insurers, and other financial institutions. We also aim to provide consistent and high-quality services, addressing clients' strategic and operational obstacles in the risk, finance, and treasury sectors. We support the design, development, and implementation of practical solutions to challenges driven by the ever-changing environment. This includes addressing external demands, such as the changing regulations and reporting requirements, but also internal developments, such as the design or enhancement of management information processes.
Quality
We always deliver quality to the customers and ensure that the customer relationship remains good.
We are performance-driven, reflected in the quality of the work delivered.
Flexibility
We think in terms of solutions and are flexible in this regard. When a customer has an additional request, we are as flexible as possible to meet this request.
Additionally, we facilitate our consultants to come up with good ideas.
Personal Attention
We take the extra step to give the customer and our employees much personal attention.
We ensure that our consultants develop quickly and satisfactorily. We adapt the development process to the wishes of both the consultant and the customer.
Our Mission and Vision
Our mission is to treat our consultants as our most important asset. We provide them with the best training possible to become the next generation of quants. They take a flexible and pragmatic approach to delivering high-quality advisory services. As a result, we solve our clients' challenges by implementing sustainable solutions in quantitative risk management that help them achieve their goals.
Our vision is to be known for providing clients with exceptional quantitative solutions and to be recognised for our excellent consultants while being a unique employer valued by its employees for focusing on their personal development and happiness.
History, the Present, and the Future
VB Risk Advisory was founded in 2017. In five years, we grew from just two founders working from client offices to a team of 25+ people with our own office. Nonetheless, the entrepreneurial spirit is still present, as there is room for own initiatives and an informal working atmosphere internally. At VB, we have a close-knit team of consultants and managers, which shows. This is noticeable in the will to go the extra mile to develop further and support each other.
We see ourselves growing into an established name within the financial industry, becoming a mature consultancy while retaining the critical points mentioned above. We will continue expanding our consultancy services in the financial sector and outside of it. While doing this, we aim to retain our current identity and continue to build on our present ingredients for success.
The Founders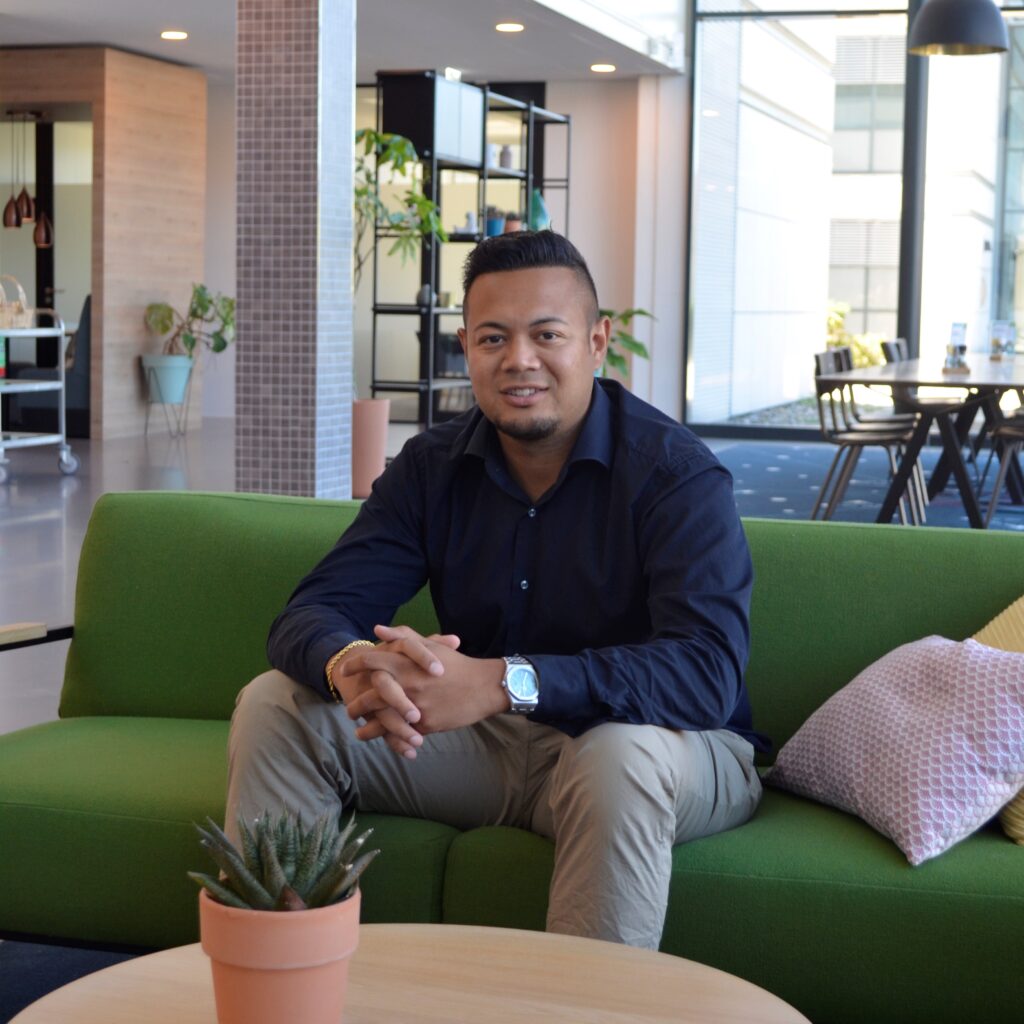 Guillamo Bonapart
Guillamo is one of the founders of VB Advisory. Guillamo's background is in Econometrics, and he gained his degree at the Erasmus University in Rotterdam (specialising in Quantitative Finance). He started his consulting career in 2014 and has become a dedicated developer of quantitative solutions for complex problems encountered in the financial sector. While working for a broad range of financial institutions, Guillamo started to see the potential for a unique program aimed at Young Professionals. By focussing on specific desirable skills and providing tailored coaching, he believes you can advance into becoming an invaluable asset within the financial sector.
Guillamo enjoys working in professional groups and aims to create added value for companies by positioning himself as a liaison between Quants and Business. Improving the processes and communication between different parties gives him energy. He enjoys travelling, listening to music, and dancing in his free time. Guillamo is also a big fan of football.
Diederick Venekamp
Diederick is the other founder of VB Advisory and always commits himself to finding the optimal client solution. He has a lot of enthusiasm for guiding talented people, helping them to accomplish their personal goals, and to ensure they hit their business milestones. Diederick gives lectures and seminars on risk-related topics and is the main instigator of the VB Advisory Pro Bono program.
Diederick graduated in Econometrics from the Erasmus University Rotterdam. He was involved in entrepreneurship-related courses and specialised in Quantitative Finance during his studies. Before founding VB Advisory, he worked at a consultancy firm and for several large insurance companies. He was involved in financial modelling, the design of quantitative tooling, (sports) data analytics, and the validation of quantitative models.
In his free time, he takes an active part in multiple sports including football, partakes in voluntary work (e.g. supporting children with autism), and enjoys visiting major sports events.